100% automatic inspection and measuring machine
Measure quickly and with very high accuracy
Quality control and measurement in one scalable system
Artificial Vision

For over 25 years we have been designing machine vision machines dedicated to the industrial environment. 

Solutions

Not only products but above all solutions dedicated to our customers

Ad Hoc Projects

We design and manufacture complex machines that meet the most demanding requirements

Industry 4.0

Our machines are already prepared for interconnection with industrial processes as required by the "industry 4.0" guidelines. 
Design, installation, training.
Our products are only part of the solutions we offer.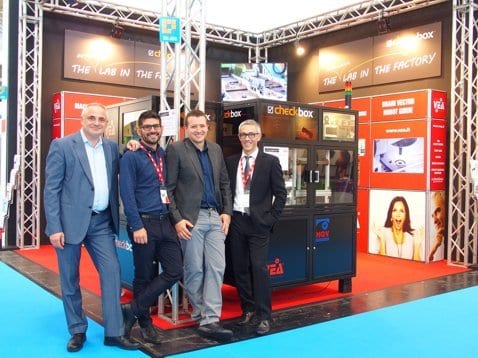 Since 1992 we have been dealing with machine visionover the years from the production of individual solutions to integrated systems. Let's simplify the complexityWe have collaborated across the board in a number of sectors, from automotive to food and beverage, to achieve the level of precision guaranteed by VEA machinery.
Thanks to the Checkbox line we can perform quality controls directly on the production lines, maximizing the end result and increasing
exponentially the quality of the finished product.
Artificial vision machineries