MICROMETRIC MEASUREMENT AND ANALYSIS OF SURFACES ON BRAKE PISTONS
| | |
| --- | --- |
| SECTOR | AUTOMOTIVE |
| MATERIAL INSPECTED | METAL |
| FUNCTION | QUALITY CONTROL, MEASUREMENT |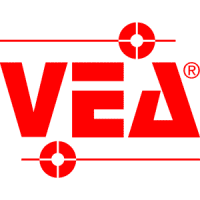 CRITICITÀ CUSTOMER
One of our customers had the need to make a series of quality controls on the engine pistons, for this type of application a series of modules specifically designed for surface control have been created.
Specifically, the client in question needed an analysis of the following aspects:
Measurement defects;
Surface defects such as dents, scratches, cask, porosity, inconsistent surface treatments, etc.
The main difficulty of this application is due to the great variability that casting parts normally present, such as colouring, finishing, etc..
VEA SOLUTION: HQV vision system
For this type of application the HQV vision system is used with different software modules, each one specialized to solve a specific quality analysis.
Thanks to the extreme modularity of the system, it is also possible to carry out dimensional, presence, quality, recognition and character readability checks at the same time.
Features:
evolved module of surface analysis to check for surface defects;
neural decomposition MEASURES module for the measurement of parts and components;
Plus compared to the competition:
Determinants for the overall reliability of the application are the Image Stabilizer, the automatic ambient light compensationthe rotation modulethe material correction module, advanced filters for compensate any dirt build-up on optics and especially the artificial intelligence recognition.
The vibration compensation allows precise measurement in an industrial environment;
L'automatic brightness adjustment allows the analysis of defects even in the presence of materials with non-homogeneous colour;
The operator panel allows you to view in real time the state of the piston examined by analyzing errors detected.