MISURA MICROMETRICA ED ANALISI DELLE SUPERFICI SU PISTONI FRENO
| | |
| --- | --- |
| SETTORE | AUTOMOTIVE |
| MATERIALE ISPEZIONATO | METALLO |
| FUNZIONE | CONTROLLO QUALITÀ, MISURA |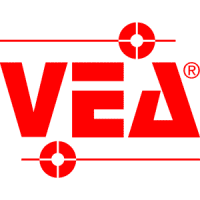 CRITICITÀ DEL CLIENTE
Uno dei nostri clienti ha avuto la necessità di fare una serie di controlli di qualità sui pistoni del motore, per questa tipologia di applicazioni sono stati creati una serie di moduli espressamente studiati per il controllo delle superfici.
Nello specifico, il cliente in questione aveva bisogno di un'analisi dei seguenti aspetti:
Difetti di misura;
Difetti superficiali come ammaccature, graffi, botte, porosità, trattamenti superficiali non coerentei
La difficoltà principale di questa applicazione è dovuta dalla grossa variabilità che presentano normalmente i pezzi da fusione, quali colorazione, finitura delle lavorazioni, ecc.
SOLUZIONE VEA: Sistema di visione HQV
Per questo tipo di applicazione viene utilizzato il sistema di visione HQV con diversi moduli software ognuno specializzato per risolvere una specifica analisi qualitativa.
Grazie all'estrema modularità del sistema è possibile eseguire contemporaneamente anche controlli di tipo dimensionale, di presenza, di qualità, riconoscimento e c ontrollo leggibilità caratteri.
Features:
evoluto modulo di surface analysis per il controllo dei difetti superficiali;
modulo MEASURE a scomposizione neurale per la misura di particolari e componenti;
Plus rispetto la concorrenza:
Determinanti per l'affidabilità complessiva dell'applicazione sono lo stabilizzatore di immagine, the compensazione automatica della luce ambiente, il modulo rotazione, il modulo correzione del materiale, filtri evoluti per compensare eventuali formazioni di sporco sull'ottica e soprattutto il riconoscimento ad intelligenza artificiale.
The compensazione delle vibrazioni permette una misura precisa in ambiente industriale;
L'adattamento automatico della luminosità permette di analizzare i difetti anche in presenza di materiali con colore non omogeneo;
Il pannello operatore permette di visualizzare in tempo reale lo stato del pistone esaminato analizzando gli errori rilevati.